Explore the Area
Kalyumet is conveniently located near Cook Forest State Park.
Bordered by the Clarion River, the parks offers 7,182 acres of natural splendor and great recreational opportunities.
The majestic stands of old growth timber have earned Cook Forest the National Natural Landmark designation from the National Park Service.
Cook Forest Attractions
HIKING
Explore 16 marked trails that cover a network of more than 27 miles.

FOREST CATHEDRAL
Site of 250-300 year old trees, some standing 200 feet tall.

FISHING
The Clarion River abounds with trout, warm water game fish and panfish.

CHILDREN'S FISHING POND
A special stocked fishing pond is available for the exclusive use by children 12 and under and the disabled.

FIRETOWER #9
The 80′ tower built in 1929 provides a wonderful view of the forest area.

SENECA POINT OVERLOOK
Capture a great view of the Clarion River Valley from an elevation of 1600 feet.

CLARION RIVER
The tracts of the river winding through Cook Forest are perfect for wading, canoeing and tubing.

WILDLIFE SPOTTING
Cook Forest is home to many forms of wildlife including more than 90 species of birds, deer, black bear, turkey, raccoon, skunk and grouse. A few bald eagles have even been spotted in the area.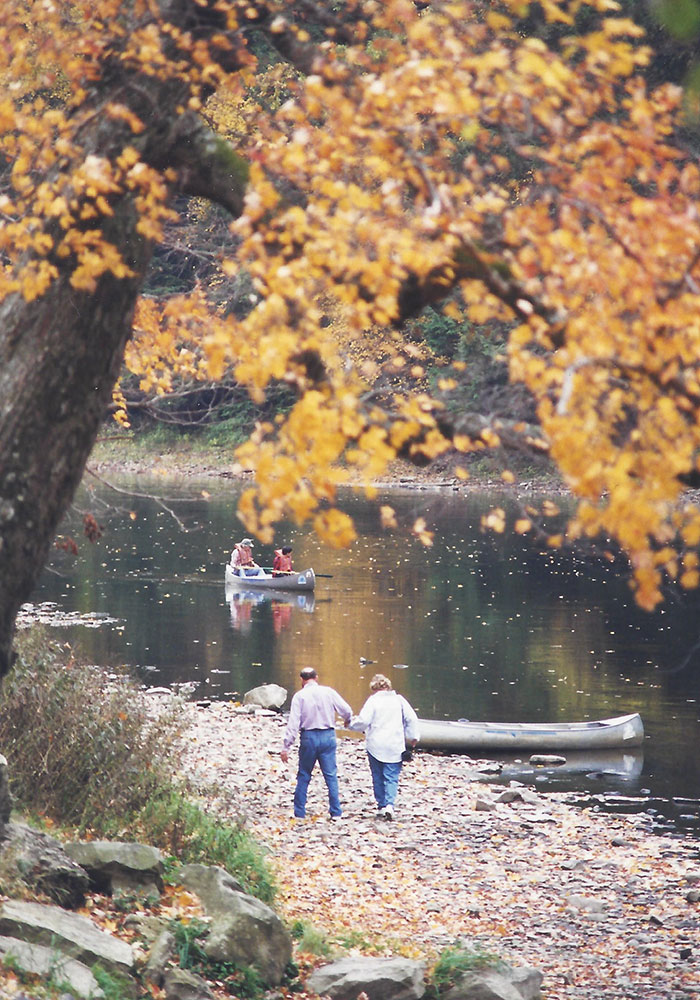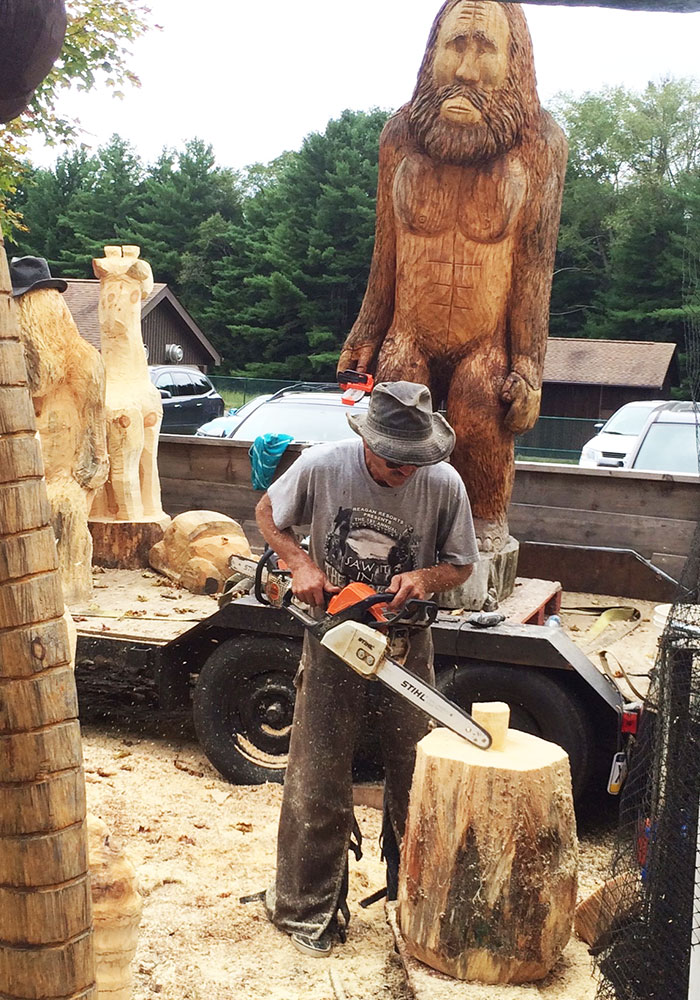 CLEAR CREEK STATE PARK
Part of the Cook Forest Complex, this area offers scenic views, well maintained hiking trails and fishing opportunities

BRIDLE TRAILS
Horseback riding can be enjoyed on the equestrian trails.

PICNIC AREAS
Picnic facilities are available throughout the park and along the Clarion River.

HUNTING
Over 4,000 acres of the park are open to hunting.

INTERPRETIVE PROGRAMS
Environmental programs are presented Friday and Saturday evenings throughout the summer.

CCC CAMP
Historic information on the camp is posted where the camp once stood within the River Picnic Area.

COBBTOWN AND BRACKET DAMS
Clues of this historic logging boomtown can still be found along Tom's Run.

SENECA TRAIL MINERAL SPRINGS
Natural Mineral Springs popular around the turn of the century were thought to have curative powers.
We would be happy to direct you to these or any of the many other local attractions.
Just inquire during your stay at Kalyumet!